My Approach
Tailored to meet your needs
I've been working with couples for over 20 years. During that time, I've made use of various theories and methodologies to understand and improve relationships, leaving me with an eclectic approach that allows me to individualize treatment to the specific needs of each couple.
In general, however, we will begin by establishing the intention and level of commitment of each person. For those wanting to move forward, the restoration of hope is the first element of good counseling as people invest in that which they believe. We will then establishing a vision for the relationship, which incorporates the views and needs of both members.
During sessions, I maintain solid control such that all communication occurs in a respectful manner, with the goal of being productive. Together, we will clarify your wishes and goals, identify and resolve key issues, improve communication skills, reduce the incidences and intensity of conflict and, most importantly, help you to reestablish your emotional and physical connection (It simply isn't true that that goes away with time!).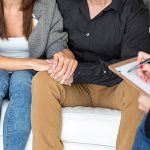 "I felt confident that our issues were safe with her."
Dr. Hart handles herself with a tremendous amount of professionalism.  She has poise and confidence.  If she was star struck, I never saw it.  She's easy to talk to so we didn't waste any time.  I felt confident that our issues were safe with her.  We've since "graduated,"  but I'll always keep her on my speed dial. – Anonymous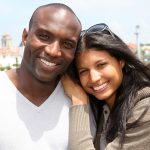 " My husband and I both felt heard and respected."
My husband doesn't believe in therapy so I was very worried about how our first session would go.  Dr. Hart was able to engage him right away.  She doesn't take sides and touts strongly that she "views the  client to be the relationship."  My husband and I both felt heard and respected.   We worked through some very difficult issues and are rebuilding trust.   We feel blessed to have found her.   - Suzanne J.
"We always left feeling better than we had when we arrived."
Dr. Hart is an exceptionally talented couples therapist.  She is compassionate, insightful, perceptive, direct and affirming.  Each session with her helped us to understand each other a little bit more.  We always left feeling better than we had when we arrived.  The homework she recommended was very valuable and helped us to move forward in between sessions.  Our relationship is better and stronger and happier than its ever been.  - Liza and Michael J.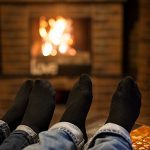 "She quickly put us back on track"
My husband and I saw several different couples therapists.  We had pretty much given up hope that a professional could make a difference and then a friend of ours recommended Dr. Hart.  After just one session with Dr. Hart, we felt hopeful.  Dr. Hart seemed to know and to understand our issues even before we spoke them.   She quickly put us back on track.  We found ourselves doing a little bit better every week and within three months we weren't sure if we even needed to go back.  I highly recommend her!   – Susan M.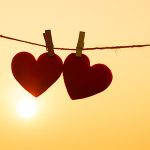 "We love her!"
Dr. Hart was recommended to us by a friend who had seen her a year prior.  We love her!  She is funny, warm, kind and really good at what she does.   We don't need to go weekly anymore, but look forward to our follow-up sessions.    – Robin L.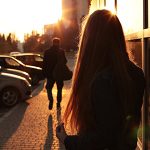 "She saved us a lot of time, money and grief."
My wife and I decided to end our marriage… and Dr. Hart helped us to do that civilly.  She saved us a lot of time, money and grief.   She is very good at mediation – helping you see, understand, and care about the other person's point of view.  I only wish we had found her sooner.  - John H.
I view couples counseling as a collaborative effort and I use a strong team approach to get quick results. I am very involved in the session at all times and will honestly communicate to you what I see, feel and think. I will become a temporary partner in your relationship – to move you past the grief and sadness to a place of hope and enthusiasm, to lift and to stabilize you, to help you find your way back to where you began, to teach you the skills needed to resolve conflicts with respect and compromise, and to help you reignite the passion that's been lost. Doing so is a process that takes a bit of time, usually about three months. Hence, I find it best for treatment to begin intensively and to taper as you as a couple become stronger and need less support. Follow-up sessions to maintain your gains are scheduled to help you maintain your gains.
From you, I need a serious commitment to our work in terms of time (kept appointments) and energy (your investment in between sessions), as well as an ability to be honest with your thoughts and open with your feelings.
With you and I working together as a team, there is an excellent chance that we can make your relationship better and more fulfilling.
Do you need help?
Integer mattis justo tellus, ut gravida dui tempor vel. Ut ipsum nisl, euismod ac egestas non, tincidunt a arcu. Duis nec tortor sit amet nunc suscipit bibendum.
FREE CONSULTATION